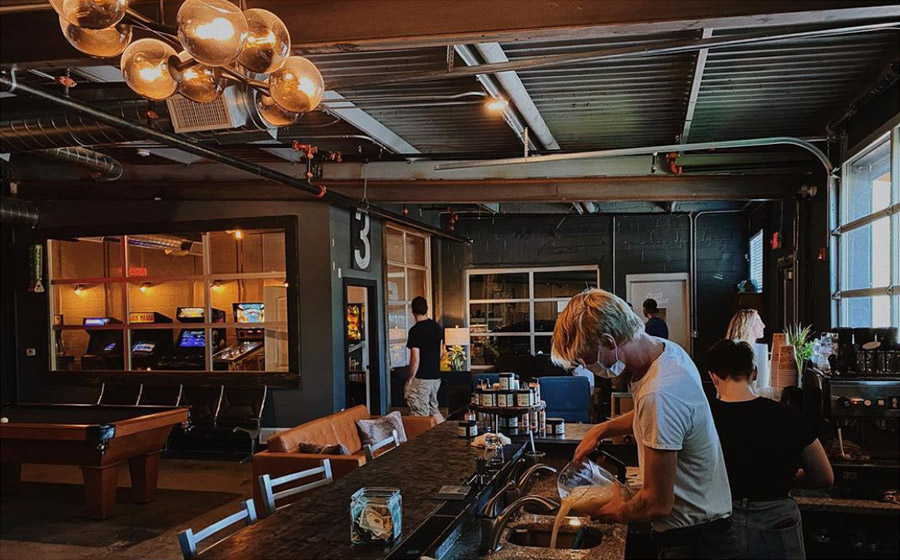 Ten & Two Coffee Lansing is our newest location in the always developing town of Lansing, Kansas. The coffee shop can be found at Seven12 Station, a Health & Wellness Hub, located at 712 1st Terrace Lansing, KS 66043.
The property offers 24/7 gym access, physical therapy, chiropractic care, family health practices, legal services, conference rooms, co-working spaces as well as private offices.
Come in early and fuel up with our signature Ten and Two coffee, latté, cappuccino and espresso option. Grab a breakfast sandwich on the side, get comfortable and get some work done in our comfortable seating area.
Ten & Two Lansing is the only coffee shop in town where you can come up, plug in and unwind. Join us soon!
Delicious Flavors
Vanilla
Sugar Free Vanilla
Hazelnut
Mocha
White Chocolate Mocha
Sugar Free Mocha
Chocolate
White Chocolate
Caramel
Kahlua
Tennessee Honey
P.M. Fuel – COMING SOON!
Housemade Flavors
Honey Whiskey
Black Cherry Whiskey
Corsair Spiced Rum
Stout Caramel
Upcoming Events
All Locations
Launch of the Seven Specially Crafted Ales from Own Agenda. Brewed in-house at the Bonner…
Learn More
All Locations
Join us for outdoor Bag Toss, Connect Four, Washers, and Super-Jenga. Enjoy the yard games…
Learn More
All Locations
Come celebrate the Grand Opening of the Parkville Ten & Two Coffee Shop. Meet the…
Learn More
All Locations
Come celebrate the Grand Opening of the Lansing Ten & Two Coffee Shop. Meet the…
Learn More