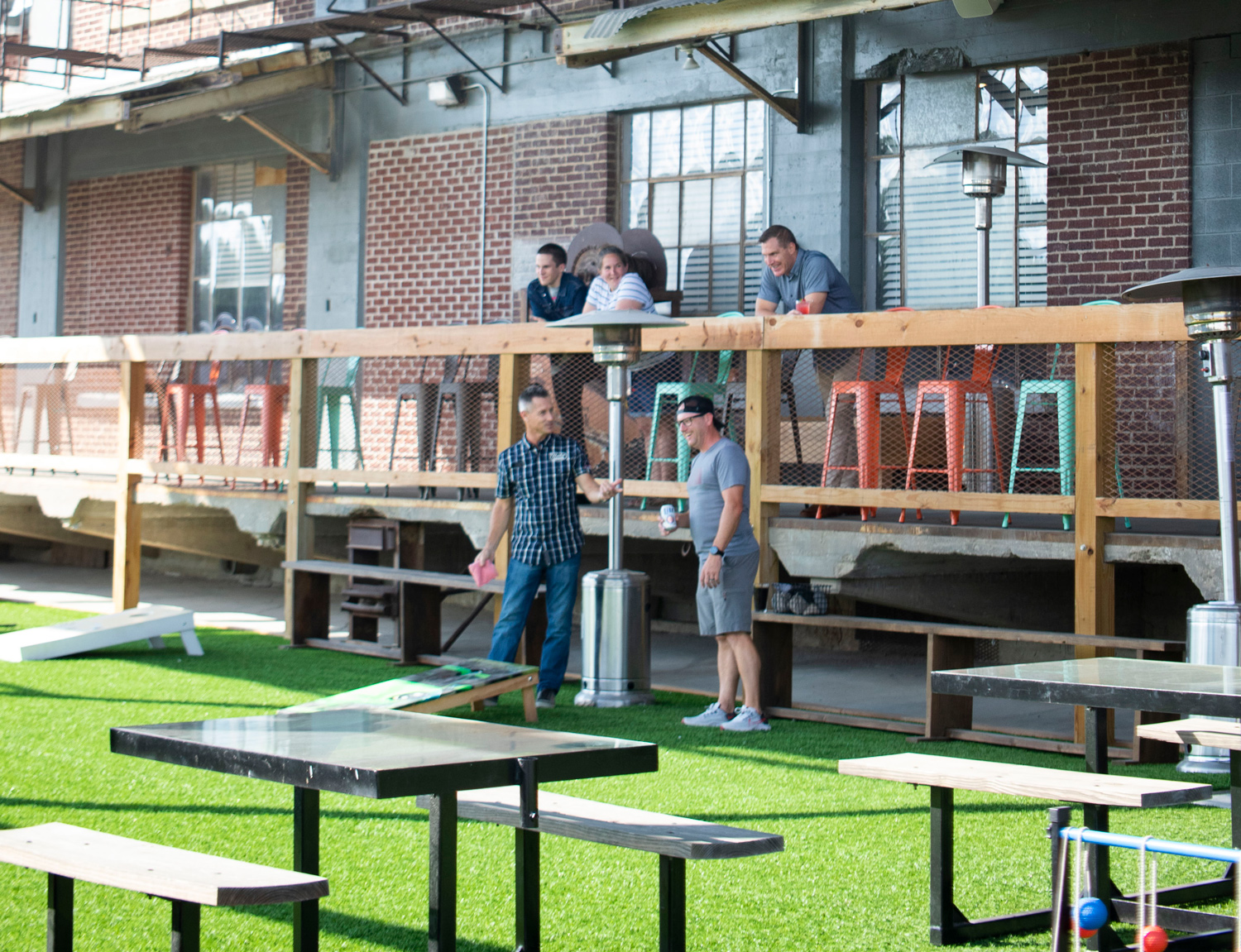 The Bonner Springs Ten & Two is located just west on 2nd Street, in the 100-year-old building once known as the "Tiblow Mill." A transformation of the Mill has breathed new life into it in the form of coffee, cocktails, a brewery and taproom, a bar-b-que restaurant, ice cream, cars, and community.
Come in early and try our signature Ten and Two with a breakfast sandwich on the side while getting some work done or having a meeting in our spacious lounge. Join us in the afternoon or after work for Ten and Two "After Dark." Try one of our seasonal craft cocktails while enjoying fresh air with friends on our spacious outdoor patio and yard game area. From classic coffee drinks to spicy Bloody Mary's, we have it all. The menu is updated on location as well as on Facebook and Instagram.
Make sure to check out the rest of The Mill community and visit The Fuel House, Quentin's BBQ & Sides, and Outfield Beer Co. – all located in the amazing, refurbished mill.
Seasonal Syrups
Vanilla
Hazelnut
Raspberry
Chocolate
White Chocolate
Caramel
Vanilla
*Sugar-free options available.
Upcoming Events
Bonner Springs
Launch of the Seven Specially Crafted Ales from Own Agenda. Brewed in-house at the Bonner…
Learn More
Bonner Springs
Join us for outdoor Bag Toss, Connect Four, Washers, and Super-Jenga. Enjoy the yard games…
Learn More